Our expert panel is based on individual affiliation and where indicated on current project involvment. In practice, other project associated members function in the same capacity. Expert panel members have no active project responsibility beyond consultation and advise.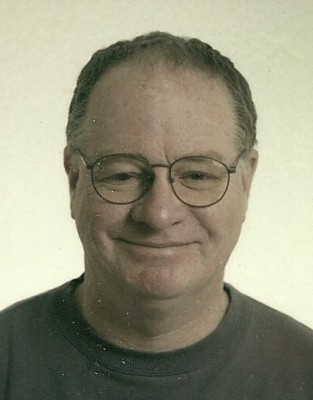 Michael P Carter focuses on learning, digital media, and games. We are very fortunate to have him with us as consultant to several project visions in the making. His focal points are: Strategy, research, design, and development. In our team, Michael contributes as adviser on several proposed project sketches. He is involved in our outreaches to various European research institutions and networks.
Michael advised Steve Jobs in the early Mac and NeXT days, Vint Cerf when he founded the Internet Society, and made a home for Doug Engelbart's Bootstrap Institute at Stanford University. At Apple's Advanced Technology Group Michael oversaw educational new media research and technology-rich classrooms, and funded laboratories worldwide. He shaped the curriculum that Oxford, Stanford and Yale delivered to their alumni online and created programs with faculty from leading business schools at Pensare.
His academic career includes professing history at Dartmouth and directing academic computing at Stanford. As Co-PI of an ethnographic study of digital youth he helped scholars and teachers learn what kids do online. He edited and published essays, reports, and a new journal on digital media and learning for the John D. and Catherine T. MacArthur Foundation with the MIT Press.
At Digital Pictures Mike created What's My Story? to help children learn to speak for themselves. As Chief Playwright at Zookazoo.com he designed and produced games for kids in a virtual world. He helped design a new generation of online mathematics courses for the William and Flora Hewlett and Bill & Melinda Gates foundations and created over a dozen math games to accompany them (nrocmath.org).
Mike works with an eminent scholar on creating ways to help nurture more and better readers, a distinguished neuroscientist to craft games to aid victims of traumatic brain injury re-gain their focus, a transmedia producer to engage kids in activities in the STEM disciplines, and advise on the design and development of early learning games and social games for international project management in Europe.
He advises incubators, seed funds and startups who seek to change the landscape of learning.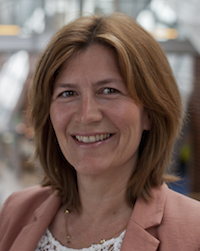 Anne Swanberg is the director of LearningLab – a competence center for innovative teaching at BI Norwegian Business School (BI). Anne Berit is involved in several projects with Future Learning Lab, collaborating on much the same vision to provide space for experience based transitions to new learning methodologies and approaches. BI has 20.000 students and is one of the largest business schools in Europe. The school earned its triple crown accreditation the spring of 2014 as one of 70 out of 15.000 business schools world wide.
Swanberg was in 2010 assigned by the Provost at BI to build up the competence center in 2010. She was then in the process of defending her doctoral thesis "Learning with style – The relationships among approaches to learning, personality, group climate and academic performance". Swanberg holds a master degree from University of Calgary in lifelong learning "Master of continuing education" where she completed her thesis in 2000: "Students assumptions about online learning". Swanberg has a master in general business as her first degree.
Swanberg's teaching experience is as an associate professor in project management as well as in organizational behavior. She has been teaching online classes the last 15 years and wored with course design for years. Innovative teaching has been her interest since 1984 and she has been engaged in several R&D projects with internal and external funding. The competence center is today managing 59 pilot projects in innovative teaching and almost 100 faculty members are involved. These pilots are change agents for the business school as well as each faculty member gain valuable experience and insight in using new technology in their teaching. The center employs 12 persons and reports to the Provost.