Open Innovation Lab of Norway – Future Learning Lab workshop, Stanford University January 15th 2018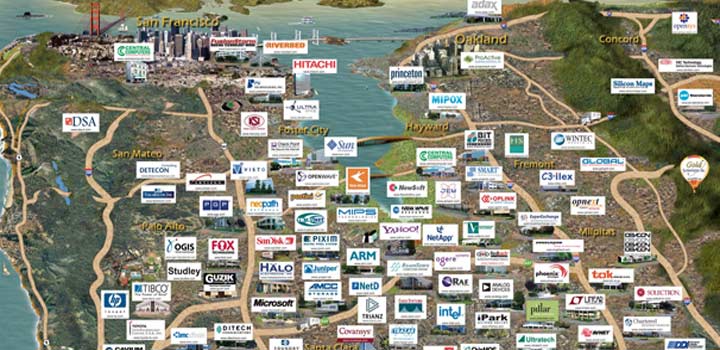 Program details
10:00
------

Nordic Innovation House
Introduction of NIH by Gro Dyrnes.
Welcome to the Stanford – Future Learning Lab workshop, by Oddgeir Tveiten

Gathering point: Nordic Innovation House on Ramona St. 

11:00
 

Arrive at the Stanford campus
Campus Walk: Main Quad, The Oval, Bookstore, dSchool...
Introduction and campus presentation by Professor Michael Shanks

Gathering point: At the top of the Oval, front entrance, Stanford University. We will walk from there. 

12:00
 

Lunch onsite at Stanford
Hosts HStar Institute: Welcome by Executive Director, Keith Devlin
Guest speaker: Paco Nathan, O´Reilly Publishers. 

Venue: Department of Classics Building, Room 110. Map of location. 
Lunch will be served via catering, at the workshop venue. 

13:30
 
Session 1: Hosted by Professor Michael Shanks
Perspectives on and from Silicon Valley -- Artificial Intelligence – Human Design
Contributions from Paco Nathan and Oddgeir Tveiten

15:00
 
 Break
15:30
 

Session 2: Hosted by Professor Keith Devlin
Technology and work: Pasts and futures – challenges for the Nordics
Contributions from Donna Kidwell and Eilif Trondsen

17:00
 
END
19:30
 

Dinner in Palo Alto: Pampas Restaurant (Brazilian)
All attendees are invited to an informal dinner, for smalltalk
Courtesy of the University of Agder Future Learning Lab and Open Innovation Lab of of Norway. 

We open for mingling at 7PM. Dinner served at 7:30 PM. PAMPAS is a very good restaurant, serving Brazilian food. 

Map to the venue: PAMPAS. 
Please note
At the Stanford workshop you will meet a number of people who regularly visit the annual World Learning Summit. This conference adresses questions of the digitalization of society, from the perspective of learning and education. By this we include on-the-job learning and training for a more flexible, adaptive work market – a challenge we believe Nordic private and public sector needs to address more fundamentally. 
The World Learning Summit is a meeting place for academics, entrepreneurs, policymakers and planners, as well as business leaders and strategists. Over the years we have gathered a substantial porfolio of speakers, many of whom return year after year. So, for 2018 you may want to know that these speakers will also meet you in Kristiansand, June 6-8th at the WLS event: Keith Devlin, Michael Shanks, Donna Kidwell, Paco Nathan, Eilif Trondsen, and Cathy Casserly. 
There will, for sure, be many others, including a range of Nordic speakers from most of the Nordic countries.