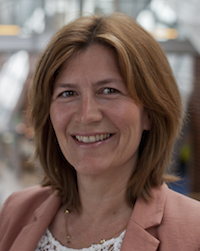 First to be asked to join our Expert Panel, Anne Swanberg represents a unique Nordic point of view, in that she runs one of the only Learning Labs at institutions of hi her education dedicated to an over-all transformation of learning: The Norwegian School of Business and their BI Learning Lab. We´re proud to have Anne in our team. For our May 2015 conference, BI is represented by other members of the Norwegian School of Business. That said, Anne is part of several projects and proposals. Her university college runs a series of demonstration projects that Anne oversees, and for us this gives a valuable point of resonance. Read more about Anne here.
The rest of or short bio includes this, among other things:
In 2010 she assigned by the BI Provost to build up a new competence center. She was then in the process of defending her doctoral thesis "Learning with style – The relationships among approaches to learning, personality, group climate and academic performance".
Swanberg holds a master degree from University of Calgary in lifelong learning "Master of continuing education" where she completed her thesis in 2000: "Students assumptions about online learning". Swanberg has a master in general business as her first degree.
Prior to the director appointment, she was an associate professor in project management as well as in organizational behavior. She has been teaching online classes the last 15 years and she worked with course design for just as long. Innovative teaching has been her interest since 1984 and she has been engaged in several R&D projects with internal and external funding.