Welcome to World Learning Summit 2016
South Norway, University of Agder, June 14th – 16th  

Future Learning Lab is pleased to announce the first World Learning Summit, based on our previous conferences uniting entrepreneurs, academic researchers and developers engaged in uses of technology in learning. The 2016 World Learning Summit starts on June 14th featuring among others Peter Norvig – chief scientist at Google. On June 15th and 16th, there will be workshops, group conversations and other interactions. Check out our detailed program here: 
As usual at our conferences the 2016 summit will blend world class talks on the future of learning and education with case demonstrations of new tools, services and ideas innovating life long learning. After the June 13th summit opening follows two days of meetings in (1) The academic track, (2) The corporate learning track, and (3) The Entrepreneurs track. Go to our Summit Main Page for all the details. 
From our blog: Subscribe to our blog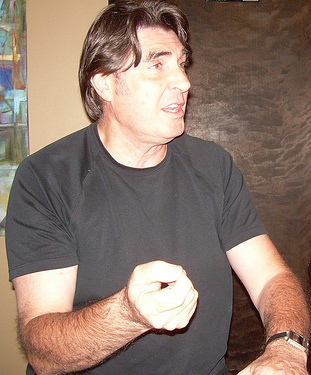 Happy to announce Derek Woodgate as our newest FLL member. Read more about him: Derek Woodgate is a consulting futurist, author, university lecturer and curator. He is President of The Futures Lab, Inc. an international futures-based consultancy, founded in 1996, which specializes in creating future potential for major corporations and institutions, He is also Vice-President and Director of Learning at the company's non-profit arm LIFE (Learning Innovations in Future Education and Chief Creative Office at TFL's "living the future" events company, FEEL (Future Entertainment and Events Lab). Derek is co-creator of the highly successful "living the future" event STEAM3 – The Future of Learning.
Derek is also an Assistant Professor in the Faculty of Information and Communications Technologies at the University of Adger in Norway; and Adjunct Professor in the Learning Technologies Division of the College of Education and Human Development at Georgia State University in Atlanta, GA, USA. At both universities he teaches courses on the science of foresight and its application for the future of education and learning. As a leading futurist, Derek's principal expertise is in the interplay between emerging multimedia technologies, experiential learning and the future, topics on which he is a regular conference speaker and writer. Derek is due to complete his PhD at the University of Adger by the end of 2016. His dissertation is titled: "The impact of emerging multisensory augmented reality technologies on the future of experiential learning".
His book, Future Frequencies (2004) was considered paradigm shifting in the foresight field, and his various pieces already published from his forthcoming book Future Flow give a fresh look at how experiential manifestations can be designed to be adaptive to personal aesthetics, imagination, moods, and emotions in order to facilitate new approaches to exploration, innovation, and learning.
Derek's other published works include: The Future of Advertising – a chapter in "PR Rules: The Playbook" (2014) and he co-authored Calling the Toads—A Burroughs Compendium" (1999), with Lee Ranaldo of Sonic Youth, Allen Ginsberg, and Douglas Brinkley.
Derek is a founding member of the Association of Professional Futurists; former President of the Centex Chapter of the World Futures Society and a member of the World Futures Studies Federation.